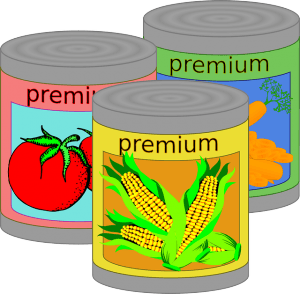 McDowell Middle school is currently involved in a county-wide veterans food drive, sponsored by student council. It started on October 22nd and is open until Veterans Day on November 11th. Any canned or packaged food will be accepted in the boxes in the cafeteria. We are competing between seventh grade and eighth grade to see who can collect the most. The winning class will receive a free period at the end of the day with other undecided prizes during that time. Be sure to put the food you donated in the correct box, each labeled eighth and seventh in the cafeteria. Also remember, last year McDowell was very successful with the food drive. The school collected the most in the state! This has set a high goal for this year and we hope to do even better!
There are veterans in our county that do go to sleep hungry each night and this is the purpose of our food drive. Our goal is to feed all veterans that served our country to keep us free. It is important to thank them for their service by giving them food and hope. It is easier than you think to go to your cupboards, clean out the foods that maybe you don't want, and give them to a cause that is more helpful than you think. Especially in this food drive that is competitive and has a fun reward that is easy to win by simply collecting food. So make sure to bring in food for the McDowell food drive by Veterans Day (November 11th), and remember it's for a good cause. 
Image provided by Pixabay.